How to Customize Facebook Group Link Easily
Customize your Facebook group link and give it a better look.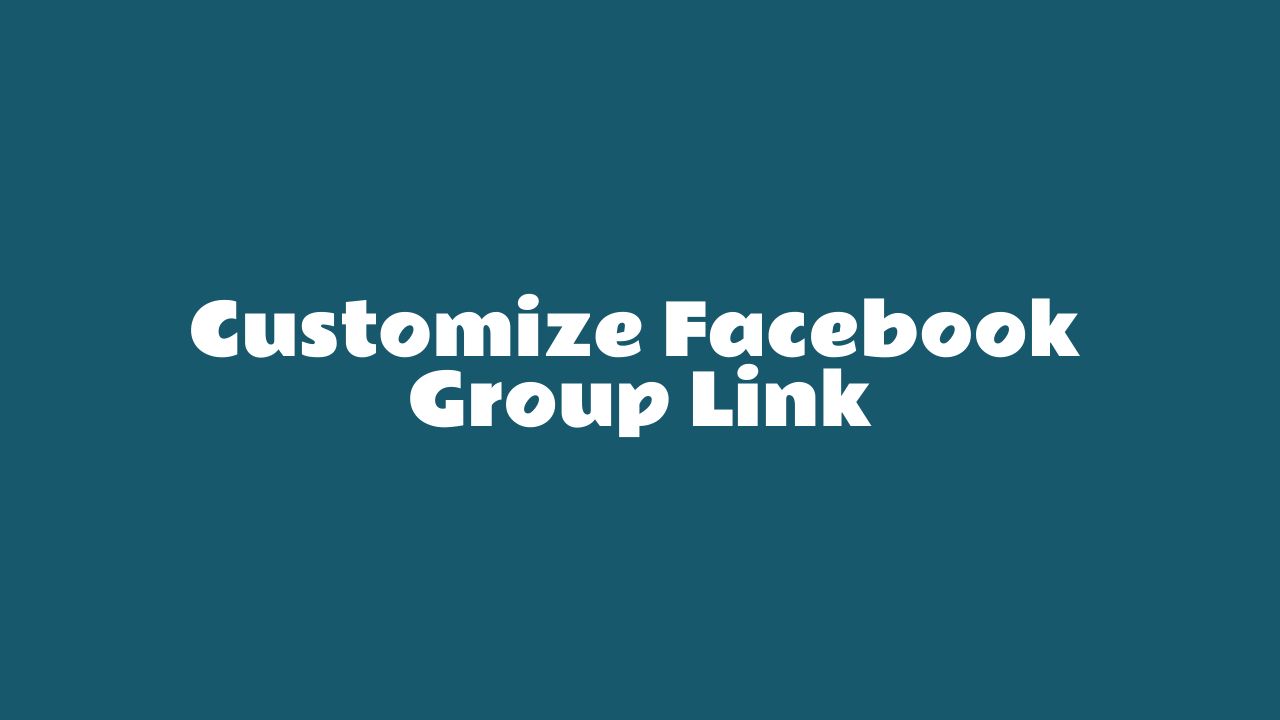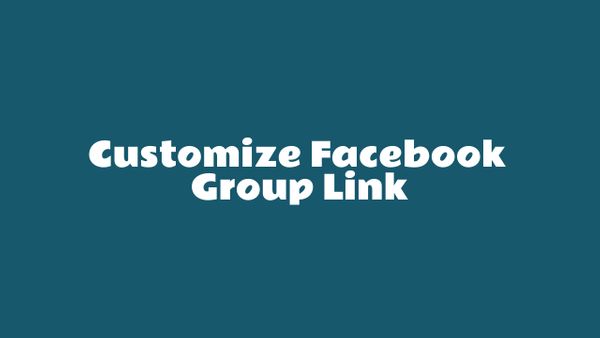 Creating a unique URL for your Facebook Group will help you build your audience and make it easier for individuals to join your group.
There are many similarities between this and setting a vanity URL for your Facebook group.
Once you create a group you get a random URL for your facebook group that looks like- facebook.com/groups/numbers. But what if your group link contains your brand name instead of numbers? I know you would love to have a customized URL for your Facebook group.
Many Facebook group admins do not know that there is an option to set a custom URL for Facebook groups and it's very easy.
How to customize Facebook group Urls
Go to the Facebook Group that you manage


2. From the Manage group bar go to Settings.

3. Now go to Customize Group.



4. To customize your URL, click on the pencil icon under Web Address and write the URL you want for your group. If a URL is taken, it will show up in red. If a URL is available, you'll get the green tick, and may press Save to make the URL live.

Important thing to note:  you can alter it at any moment, but you won't be allowed to do so after your group reaches 5,000 members.

Why should you make your own customized Facebook Group URL?
Customizing your group's URL makes it easier to remember and is useful when you talk about it or write it down. Also, it can help your group show up in search results on Facebook because it shows that your group is more trustworthy than the number that Facebook gives every new group. The best way to make your group unique is to claim the best URL for your type of group first, so other groups can't use it later. The names of the two groups can be the same, but not the URLs.
Concluding Remarks
The URL compliments your group's name, cover image, and description. It provides you with a boost in the platform's search ranks. The Facebook search algorithm looks at a group's name, URL, and description. A customised URL is easier to remember and enter later if you wish to market your club in newspapers, flyers, or brochures. It provides you with an edge over other groups. Because each URL is unique, no other group with the same name or similar name may claim your URL. In short, personalizing your URL broadens your development possibilities.
Do you know???
You can save Facebook questions answers with a single click? Groupboss can help you to automate this task.