In Depth Review of GoHighLevel
Are you seeking a detailed GoHighLevel review? Here's a thorough GoHighLevel review from the standpoint of a content marketer.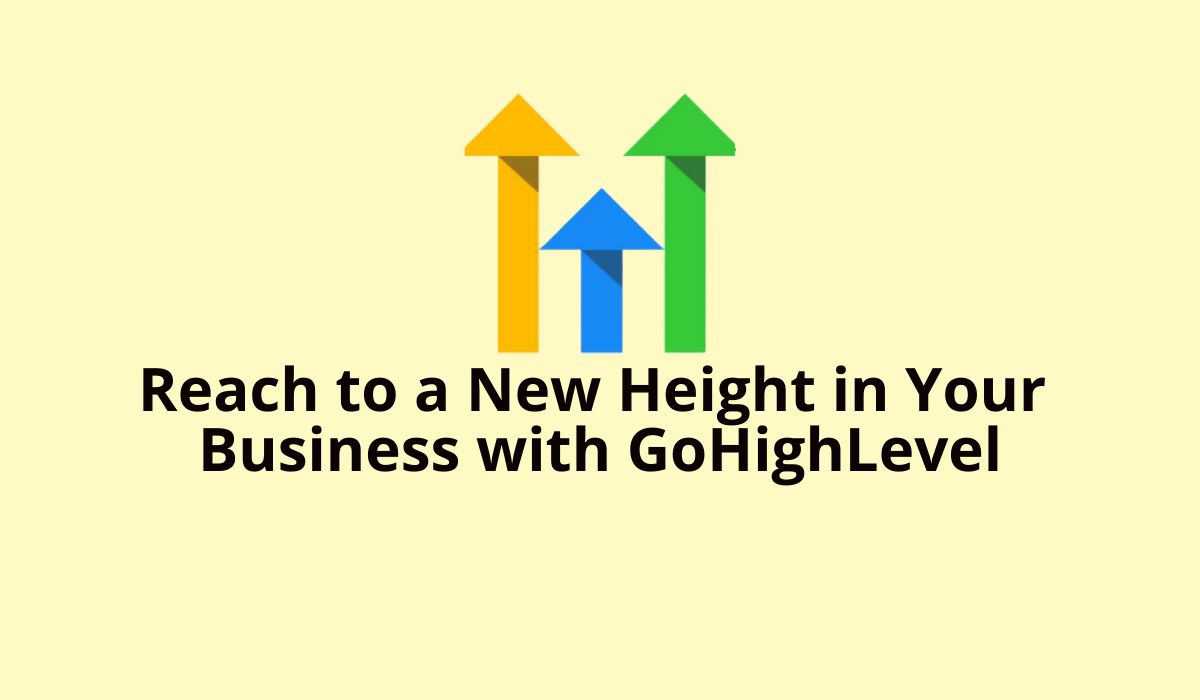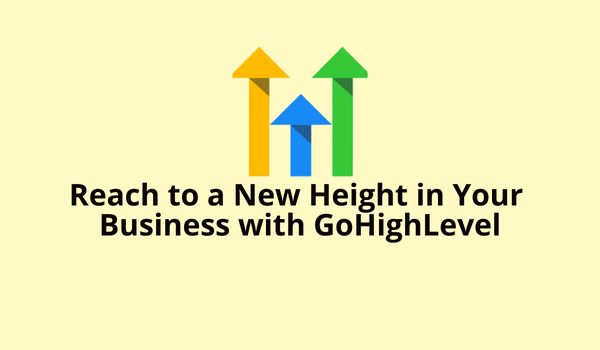 CRMs can be found all over the place. If you're a business owner searching for a CRM to help you automate your operations, there are so many to select from that it's nearly impossible to pick the best one. Thankfully, CRMs are now available that are designed expressly for specific specializations and customer journeys.

GoHighLevel is a new-edge marketing platform that aims to bring together the most effective marketing tools under one roof. A marketer's best friend is GoHighlevel.
If you're searching for a quick summary of this GoHighlevel review 2022, here's what you need to know: Give it your all; you won't be disappointed. GoHighlevel is the tool of the decade, entirely replacing previous titans like Clickfunnels and Pipedrive/Hubspot for landing pages and CRMs, respectively.
The significant value proposition it brings to the organization is that you can obtain an enormously profitable tech stack for a fraction of what you'd generally pay while keeping it simple enough that even someone who isn't tech-aware can put it up.
A marketing agency founded GoHighLevel, and as such, they are familiar with and understand the usual challenges faced by agencies. Once they discovered the solution, it was established to assist other web marketing businesses in resolving similar challenges, allowing them to focus on working on their business rather than on it.

Benefits of GoHighLevel
GoHighLevel will enable you to save money. GoHighLevel combines the features of numerous platforms into a single platform and costs less for it while performing better.
GoHigh level would be an excellent addition to your marketing toolkit if you manage an agency and require software to centralize your marketing activity. Highlevel is appropriate for agencies of various sizes. Whether you run a small or large organization, Gohighlevel will be enjoyable.
However, it is a wonderful tool for independent contractors and consultants who do not have a team. Thanks to Highlevel CRM and automation, you can run your business as if you had a team. Go Highlevel is also well-suited for B2B organizations and those that employ a multichannel or omnichannel marketing approach.

Here are some of the things that GoHighLevel helps us with:
Client acquisition.
Link building (It's an SEO thing).
Automating our business (this was a monumental & breakthrough moment for our agency).
Client fulfilment.
A client retention tool.
Serves as a scalable CRM for ourselves and our clients.
Reputation management (automated review requests – also helps with client SEO).
Building out funnels.
Call tracking, revenue tracking, and lead tracking.
Increasing ROI on ad spend and existing clients.
GoHighlevel features
Let's look at GoHighlevel's features with this in-depth review. We've spoken a lot about the platform, so it's time to get in.
➤ GoHighlevel CRM and Pipeline Management
The platform's most prominent feature is Highlevel CRM. It's one of the things that sets GoHighlevel apart. Most sales funnel builders and email marketing platforms lack CRM.
Go Highlevel doesn't have a CRM component in its dashboard, but it does include features that help you manage and nurture your clients. Highlevel CRM helps you manage prospects, leads, clients, and conversions.
From the possibilities dashboard, you can follow the movement of your prospects and leads through your pipeline. Each tab provides a prospect's or lead's data. You may start by manually adding your prospects' names and fresh opportunities to your dashboard.
Then you update your CRM dashboard as your prospects travel down the funnel or bounce (Opportunities dashboard). Drag and drop allows you to update your CRM dashboard easily.
Suppose you lose a client, drag and drop your prospects and leads to archive them. In your Opportunity dashboard, you may choose any option or move around.
➤ Landing Page Builder by GoHighLevel Funnel
A simple study shows that many GoHighlevel users prefer the software's funnel builder. Most sales funnel builders in the industry are out of reach for many marketers. ClickFunnels, Kartra, and others are costly. That's why marketers like GoHighlevel.
Unlike most other sales funnel software, GoHighlevel is cheap while still giving more functionality. Its funnel builder is less than 20% of GoHighlevel's benefits. And this is the software's unique selling point.
GoHighlevel's funnel builder is a somewhat powerful tool for creating converting sales funnels. It's drag & drop. Thus it's similar to premium funnel builders like ClickFunnels.
Highlevel has a library of funnel templates to help you create your own funnel quickly. When compared to ClickFunnels, GoHighlevel misses several functions. For example, Clickfunnels lets you share funnels. But not on GoHighlevel.
But it can import Clickfunnels funnels. If you already use Clickfunnels, switching to GoHighlevel should be easy. Also, you can integrate gorgeous funnels from Clickfunnels into your GoHighlevel.
Even in Facebook groups, you may discover free funnels. You may use it to stockpile Clickfunnels funnels in your library.
➤Email Marketing with GoHighLevel
Its email marketing automation is another aspect worth highlighting. Go Highlevel is an alternative to many renowned email marketing autoresponders.
You can establish a list, send an email campaign, and automate your lead nurturing process using GoHighLevel. Beginning with the fundamentals, Gohighlevel enables you to create amazing emails for your marketing campaign.
It comes with editable and customizable email templates. Despite the fact that there are only five email templates, the Gohighlevel email builder is simple to use, so you won't have any trouble designing your own. Creating and composing emails won't be a chore.
➤GoHighLevel SMS Marketing
Highlevel's software includes SMS marketing. The SMS dashboard lets you manage and nurture customers via SMS. Highlevel lets you send, record, and track text messages.
You don't need to utilize a mass SMS provider to remind customers of new releases or sales. It's easy to write and send text messages from your Highlevel dashboard.
It contains a visual text editor where you can see a preview of your text message in a mobile phone frame on the right.
➤Mobile App
GoHighLevel provides a mobile app that allows you to access and utilize some of GoHighlevel's features on your mobile phone. This distinguishes Highlevel CRM from the other solutions in its category. You can perform certain simple operations using the Highlevel mobile app, such as:
Manage and gain access to chats (you can reply to discussions, send messages to clients, etc.)
View and manage your dashboard of opportunities.
Control review requests (you can reply and send review requests)
You may access your calendar and appointment dashboard here.
Organize your contacts
And a whole lot more.
➤GoHighLevel Integrations
Despite the fact that Highlevel is an all-in-one marketing solution, you may still use your preferred marketing applications. You may maintain your favorite applications and utilize them with Gohighlevel effortlessly.
Highlevel does this by allowing you to connect and communicate data from one app to another using webhooks. Webhooks are a way to connect to Zapier. The great thing about Zapier is that it connects you to a slew of marketing applications you're already familiar with.
Zapier's app store includes hundreds of options. You'll discover MailChimp, ActiveCampaign, ConvertKit, and many other well-known programs.
Highlevel may be used with the following apps:
Mailchimp
WordPress including Elementor
Clickfunnels
Calendly
ActiveCampaign
Pipedrive
Leadpages
Jotform
Call Tracking Metrics
Schedule Once
SurveyGizmo
WIX
Squarespace
Followup boss
Hubspot

Do you know?
You can generate leads from Facebook groups and send those tho GoHighlevel with a single click. Yes, it's possible with a simple Facebook group qualifying question feature and automating the answers collection with Groupboss.

Please read our documentation on the process of collecting leads from Facebook groups with Groupboss and send those to GoHighLevel automatically.
Link: Integration of Groupboss with GoHigLevel.

➤GoHighlevel pricing
GoHighLevel has three pricing plans. The cheapest GoHighLevel package is Agency Starter which is $97/month, followed by Agency Unlimited ($297/month) and GoHighLevel White Label Mobile App + Custom Zap Upgrade ($497). Plan changes include the number of accounts, custom app, and other monthly features.
GoHighlevel Reviews
Agencies selling to the small business community have an entirely new economic opportunity because HighLevel has developed a platform that integrates a variety of key marketing functions and empowers agencies to deliver marketing services with the scalability and profitability that has been lacking in this industry. HighLevel's technology makes it feasible to provide service to small enterprises with high efficiency.
Even more essential than the technology they've produced, they've established an exceptional culture that genuinely cares about the success of Agencies and operates with tremendous integrity - I've never been more pleased with a company's leadership in my career.

Final Thoughts

GoHighLevel is one of the solutions that enables multichannel and omnichannel marketing to be simple. Interestingly, they provide a 14-day no-strings-attached free trial. You can develop funnels, websites and automate marketing with the free trial.
The 14-day free trial period allows you to become acquainted with the software and determine whether it is worth utilizing.
Reviewed By
Sami Sadith
Sami is a content writer & loves to read. He enjoys writing about topics such as productivity, viral marketing, and growth hacking. Allowing himself to create his unique visual style, but still allowing people to recognize it.