Facebook Page Or Facebook Group: Which One Is Suitable For You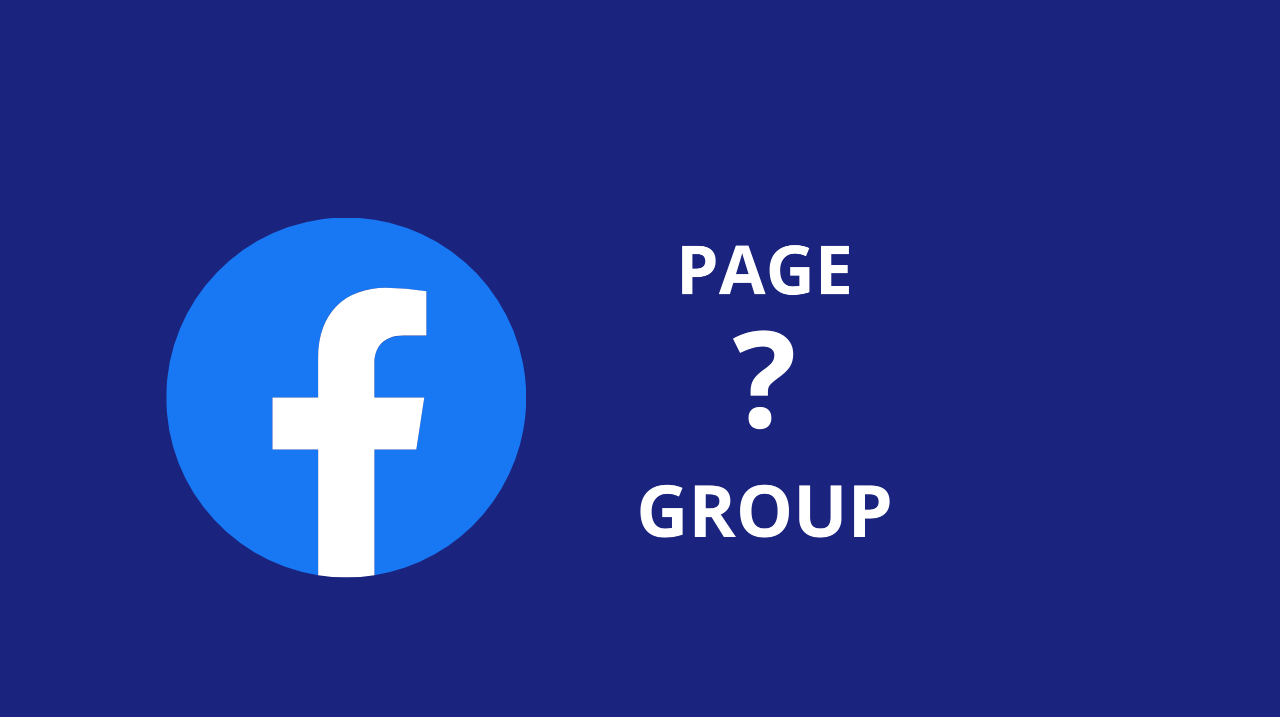 Facebook is the largest social media platform in the world. There are more than 2.7 billion monthly active users of Facebook. (Source: www.statista.com) There are many important features of this great social media. Many people are leveraging different features of Facebook, which are helping them to scale up their businesses. Among all the features, Facebook page and group are the most popular. Both features can be used for business purposes. As a business owner, you can use any of the two features or both of them. But you will have to maintain that properly to get the best benefit and engagement.
Reading this blog, you will come to know about Facebook pages and groups with their benefits and limitations. Then, you will be able to decide which will be perfect for you to start.
Facebook Page
Facebook is almost like a Facebook profile. But you can use the Facebook page publicly to reach more audiences. The members of your Facebook profile are known as friends, and the audiences of the page are called followers. There is a certain limit up to which you can add people to your friend list, but the number of followers on your page can be unlimited. People who are going to like your page will see future posts on the page. If you are running a restaurant business, you can post images of restaurant closing procedures, for example.


Some of the important benefits of the Facebook page are listed below
1. By creating a  Facebook page, you can reach a huge number of customers and potential customers.

2. You can lower your marketing expense with a Facebook page. As there is a large number of people using Facebook, it's easy to reach them. With a Facebook page, you can run ad campaigns based on your target audiences.

3. You can also manage customer support using the Facebook page. More people can handle a Facebook page and reply to customers' queries keeping their own identity hidden.

4. You are allowed to manage appointments with your clients on the Facebook page.

5. You get the scope to analyze your competitors by looking into their pages.

6. You get the scope to manage the Facebook page from a separate dashboard.

7. You can the progress of your page activity from the page insights.

8. Facebook page helps to increase traffic to your website by adding your website's link to the Facebook page.

9. Customer loyalty can be gained by posting valuable content on your Facebook page.
Facebook Group
Facebook groups are different from pages, where members of the group can share their opinion and knowledge based on the requirements set by group admins or moderators. Facebook pages are managed by the page admin, editors, and administrators. The admins and moderators manage the Facebook group. There are two types of Facebook groups.
1. Public Group
2. Private group
A group owner can decide the type of group he/she wants to create. An admin can change different settings of the group based on the requirements.

Facebook Groups are beneficial for many reasons. Some of the important aspects are enlisted below
1. With a Facebook group, you will be able to make a better relationship with the group members by communicating with the group them from your personal profile. Your customers are likely to be your group members. So, Facebook works as a bridge of communication with your customers.

2. You can collect unlimited leads from the new joining members of your group. You can automate this lead collection procedure using software like Groupboss.

3. Facebook group is a commonplace to learn from each other. Any group member can share anything according to group rules set by admins.

4. If you have created the group centering on your business, you can collect feedback and suggestions from the group members and improve your business.
5. Facebook group helps you to get more organic reach. Facebook algorithm is designed in such a way that the more engagement you get in your group, it will be shown at the top when someone searches for similar types of Facebook groups.

6. If you want, you can keep the group hidden and accessible to the members only. Facebook pages do not have this feature.

7. Using a Facebook group, you can build a community of like-minded people.
Final Words
Both Facebook group and page have their benefits and limitations. Many business owners maintain both of these important features of Facebook. As a business owner, it's up to you who will decide which feature will be suitable for your business. But remember, you need to remain active to get more engagements in your group or page.