How To Collect Unlimited Leads From Facebook Group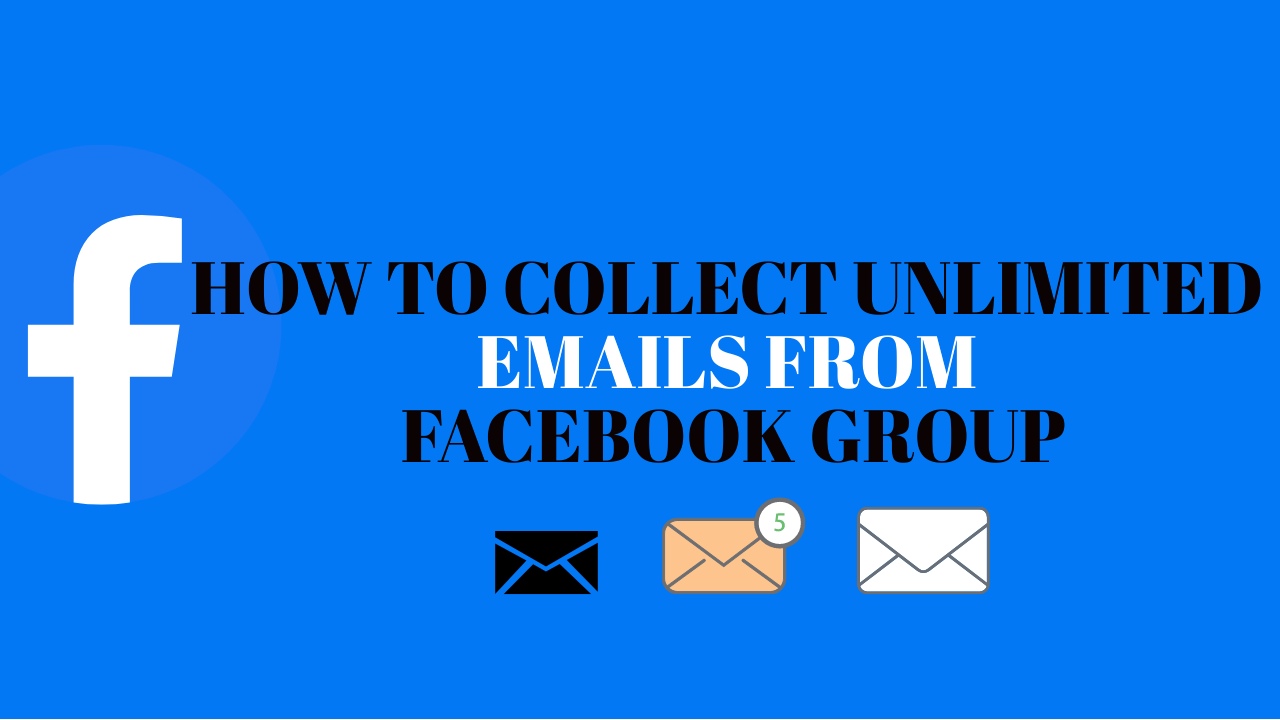 Facebook is the most popular social media platform globally, which has 2.7 billion monthly active users. Facebook group is one of the important features of Facebook. If you are a group owner or planning to collect leads from a Facebook group, this blog will help you all the way.
A group admin can leverage and use this platform for different purposes. Many business owners are creating Facebook groups for their business purpose to find more clients and manage the existing ones.
But it's not known to many of the group owners that they can easily collect leads from Facebook groups for free. These emails will help the admin to keep regular communication with the group members.
Benefits of collecting leads from Facebook group
Leads are always important. If you can collect leads from the Facebook groups, that will be even more fantastic. Here are some important benefits of collecting leads from Facebook groups.
1. Sending important newsletters
If you have the group members' email list, you can send important notifications and newsletters to them. You can use an email marketing autoresponder to send these notifications and newsletters within a short time.
2. Reaching maximum members
All the group members will not see all the posts you are making in your Facebook group. If you have given an important post in your group and want the maximum number of group members to know, you can use the email list to send the post or a small notification regarding the post to the members' email inbox. Moreover, if you collect cell phone numbers, you can do simple SMS marketing campaign for notifying your facebook group members.
3. Helps to generate Facebook ads
If you are going to run Facebook ads and your target audiences are your group members, then leads can also help you in this regard. You can put the emails and the names in your ad manager.
4. Communication outside the Facebook group
With the leads' help, you can keep in communication with your Facebook group members outside the group. Your group might get banned by Facebook for violating their policy, but your leads will remain intact. And these emails are going to help you to stay attached to the members.
5. Facebook Group Marketing
Facebook Groups are a potent marketing tool that can help you bring in new customers and keep the ones you already have engaged with unique content, a supportive community, and helpful resources. When it comes to marketing your company, secrecy can often be the most effective strategy. And the lead generation from your Facebook groups will give you an extra advantage.
How to collect leads from Facebook group
There are different ways to collect leads from Facebook groups. One of the easiest ways is to collect from the Facebook group questions. You need to take care of the following two important points if you are planning to collect leads from a Facebook group.
1. Setting good quality Facebook group questions that members will answer easily.
2. Saving those answers and keep them stored permanently.
Now, let's talk about the first point.
When you are creating your Facebook group, you can add three questions for the members who will send joining requests. If you have already created the Facebook group, you can also add the questions.
It's very easy to set questions in your Facebook group. You can do it either from your desktop or mobile.
Pro Tip: In any of the three questions, you can ask for the email of the members. You can then collect those emails and store them in a spreadsheet and email marketing autoresponder. To learn more about the process of setting questions, check the following suggested reading.
Suggested Reading: How To Set Question In Facebook Group
Save the answers as those are important.
Once you are done with the Facebook group questions' set up, it's time to think about saving them once the member answers. Facebook doesn't have the feature to save the answers. The time you click Approve, the answers to the questions will disappear and you will not find them anymore.
Don't you think those answers are important and need to be saved? Yes, there are. You can save those answers in two different ways.
i. Saving the answers manually
In this case, you need to manually copy-paste the answers to Google Sheets or Excel. Many group admins hire social media virtual assistants to perform this job.
ii. Saving the Facebook group questions' answers automatically
If you do not want to save the answers manually by investing your valuable time or paying the social media virtual assistants, you need to look for the solutions to do it automatically.You can use the Facebook group automation tool like Groupboss to do all these tasks with a single click.
What is Groupboss?
Groupboss is Facebook group automation software consisting of chrome extension and dashboard. As an admin/moderator, you will be able to save the answers to the questions that you have already set for your new members provided that the new member has answered your questions.
You can collect the answers in separate Google spreadsheet. With Groupboss you can also send emails collected from your Facebook groups to your favorite autoresponders like Mailchimp, Lemlist,Snov.io, GetResponse Activecampaign, Convertkit, SendFox, Moosend, Mailerlite, Automizy, Sendgrid, Sendinblue, Klaviyo, Drip, Hyros(MareketHero) and many more integrations will be added soon.How Groupboss Works: Getting Started With Groupboss
Pro Tips
1.  Ask the members' consents whether they are willing to receive notifications from you or not while asking for the email address.
2.  Try to provide value when a member is putting the email before joining the group. This value can be an ebook or any other free source, which you will send in the welcome email.
Other Facebook Group Lead Generation Strategies
How easily you can generate leads from Facebook group with screening question, is already shown above. However, let's have a look at some other important strategies by which you can generate more leads from Facebook groups.
Email with opt-in forms
It is now very well possible to create subscription forms or opt -in forms that require the users to put the email address. You can offer something beneficial to the members and send those to the users emails with automations.
Keep the post pinned at the beginning of the group. You can also add the opt-in form with the welco To prepare the opt-in forms you can use tools like Mailchimp, ActiveCampaing, Convertkit, etc. Optin-in forms can also be added with the Facebook group welcome posts.
Add CTA in Facebook group description
An attractive call to action in your Facebook group description can be another cool strategy to generate leads from your Facebook group. If you have private Facebook group, the potential members can see the group description only before joining. In this case a strong call to action (CTA) can help you to generate leads.
Leverage Facebook group cover image
Once a member join your Facebook group, they will come across your Facebook gorup cover photo. This cover photo is important as it will give the first impression to your Facebook group new member. That's why Facebook group coaches put much emphasis on creating an atrractive group cover photo.
Facebook group cover photo can help you to generate leads. If you have anything important to showcase like your website, webinar link, online classes, etc.
To Wrap Up
Many admins are not aware of above mentioned techniques to collect leads from Facebook groups. It't time to leverage the Facebook groups and get the best output from that. If you are a Facebook group owners, you can try the strategies and see the result afterwards.