TheWebAppMarket appreciates Groupboss, an amazing tool to turn your Facebook group into an income-generating machine.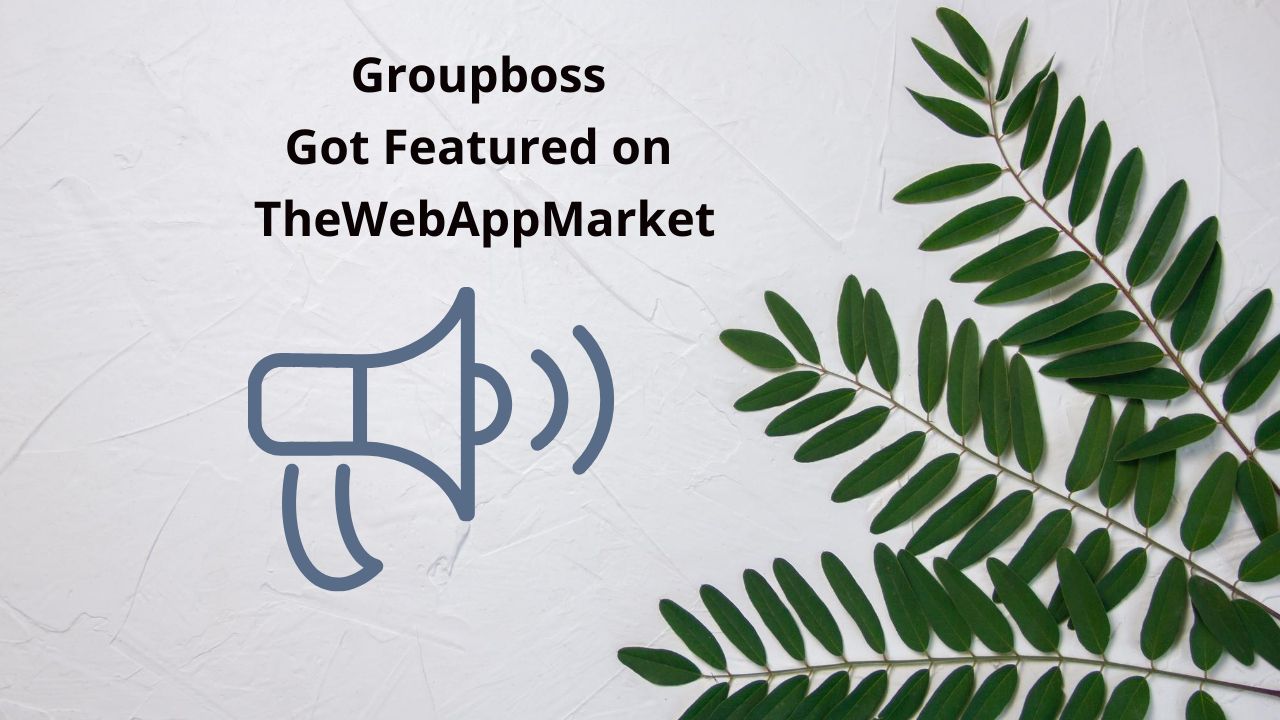 TheWebAppMarket appreciates Groupboss, an amazing app to build your exclusive community, to turn your Facebook group into an income-generating machine. Groupboss helps you to generate unlimited leads from Facebook group. The app is ideal for coaches who need more students, content creators who want their skills to be recognized, training and online course producers who wish to sell more of their content, and more. The tool can also be used by stay home moms who want to be financially independent with cooking, sewing, etc.

Groupboss manages your workflow and saves your time copying and pasting responses from new group members, as well as other low-level administrative activities. If you can save 20 minutes per day, you'll have an extra 10 hours per month. You can put this spare time to good use by concentrating on your company's growth. The tool is a no-brainer setup that takes less than a minute. Log in and obtain all of your Group members' data in one spot, along with their history. You are free to download and use your data in any way you wish.

When someone joins your Facebook group, you can set up three questions to answer. Groupboss is in charge of collecting all of the answers, including emails. You may then utilize it to develop leads and close sales. Thus, with Groupboss, you can cut advertisements' costs and reach the maximum number of audiences through your skills.

Thanks to TheWebAppMarket team for publishing an in-depth review on Groupboss. This review will surely be beneficial for the potential Groupboss users who wants gather knowledge on this tool as well Facebook group.
                                -Omar Nasif, CMO, Groupboss

About:
TheWebAppMarket is the top ratings and reviews platform for web apps, mobile apps, software solutions, and digital service providers. As one of the world's leading app review websites, constantly looking for new-age technologies that potential users may not know about.