Top Apps to Automate Business Processes in 2023
Explore the top businesss automation software.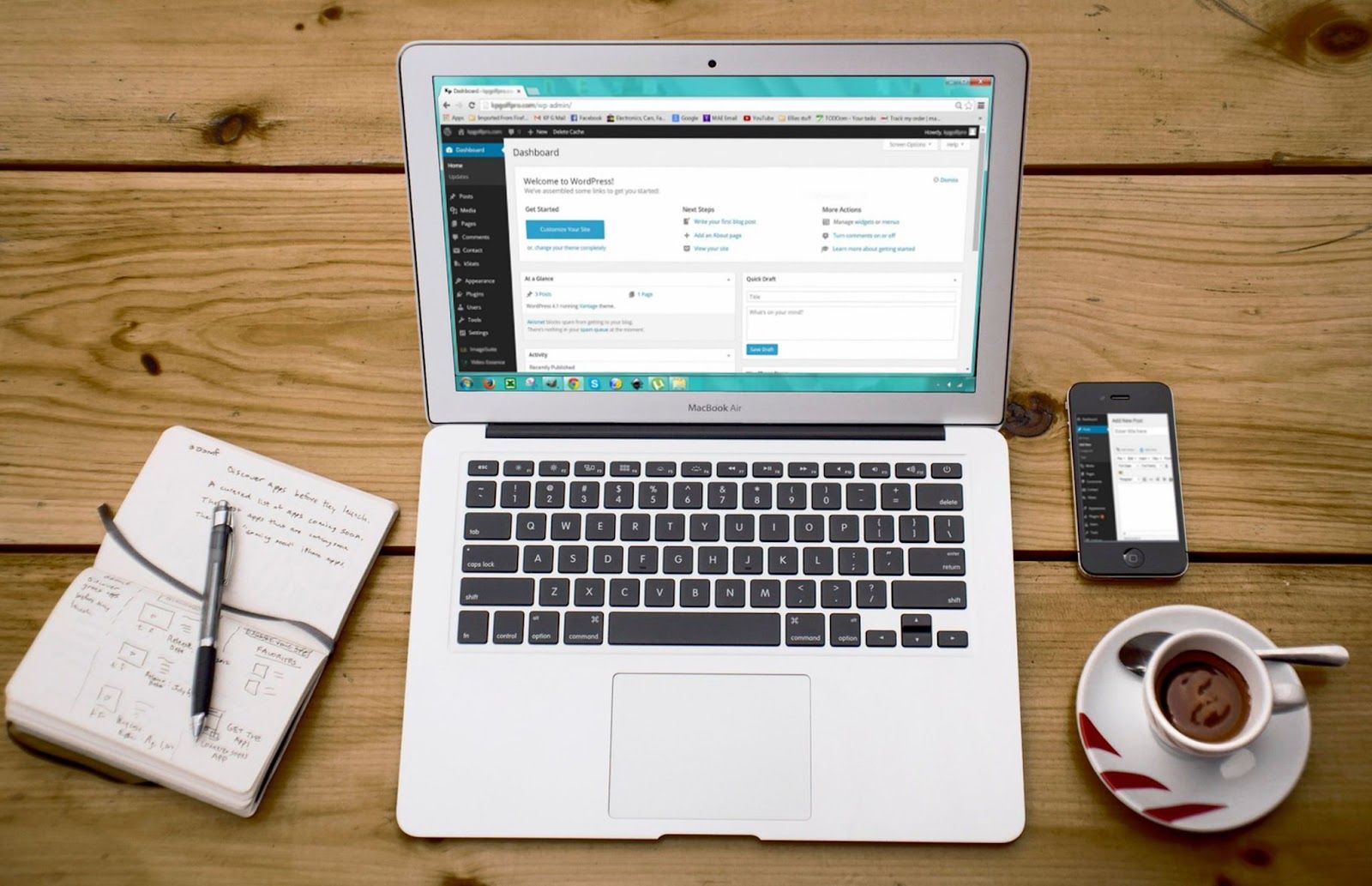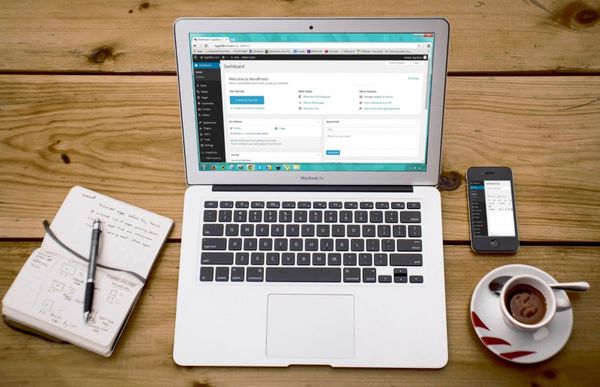 "The first rule of any technology used in a business is that automation applied to an efficient operation will magnify the efficiency. The second is that automation applied to an inefficient operation will magnify the inefficiency". — Bill Gates
Every business owner should keep these things in mind while running the business. So you should delegate and automate the work to manage the business.
Apps to Automate Business Processes
Business automation is necessary in the modern world. You can use different software, tools, and mobile applications to automate various aspects of the business.
In this article, we will see the top tools that will help you to automate your business processes. This list covers every aspect of the business.
1. Groupboss - For lead generation automation
No explanation is required to tell you how much Facebook can help generate leads. People are spending more time on Facebook than ever before. So you must learn how to leverage Facebook groups to generate leads for your business. If we talk about Facebook, you can find groups where your target audience hangs out.
But managing multiple groups and data of various people can be difficult. Groupboss comes up with the solution. By taking advantage of Facebook group screening questions feature, it is possible to generate unlimited leads. Now, no more you need to copy-paste the answers to the group qualifying questions in a google sheet. Groupboss will do it automatically for you with a single click.

2. Mailchimp - For email marketing automation
After getting emails from Facebook groups and other sources, you need to run a campaign to convert your prospects to customers. But, again, email is the best way to communicate with your customers and prospects and engage with them.
Personalized email campaigns can help you make a unique image of your business in your prospects' minds.
Mailchimp is an in-one email marketing automation tool. It is a perfect tool for small and medium-sized businesses. The tools help you create different email campaigns, AB testing, design landing pages, and send beautifully designed emails to prospects, customers, and business partners.

3. Sage accounts - For accounting automation
Finance is the backbone of every business. The success of every business depends on the financial health of the company. So you need good tools to track your income and expenses and handle your accounts.  
Sage is the leading web-based account management tool. Accounting, compliance, and expense management are the main functions of the sage accounts. You can easily store and access accounts related to your business. The app represents accounting data in graphs and data boards to understand accounts' health better.

4. Trello - For project management
The more organized your business is, the more it grows. Effective business management is the root cause of any successful business. However, it is not hard to manage your business with the latest project management tools.
When we talk about project management apps, the first name that comes to mind is Trello. Trello is a leading project management app that uses Japanese management techniques named Karben. These collaborative tools make it easy for you to manage your teams and projects well, no matter how small or big it is. You can check the status of each task anytime, anywhere. The app can be easily integrated with many other tools to better user experience and is also a popular GatherContent alternative. Check out Trello pricing plans to see if they fit your budget


5. factoTime - For attendance tracking and payroll automation
Every organization needs an employee management system to monitor employees' time and performance . Managing attendance traditionally is a time-consuming and hectic process. There are many apps and tools out there in the market to save your time and efforts and automate the employee management system.
factoTime is one of the leading attendance and payroll management apps to calculate the salary and working hours of employees. factoTime is an affordable app for managing employees and attendance-payroll automation. The app offers advanced features to eliminate duplicate punching. Additionally, you don't need any hardware device to mark attendance or calculate the employees' salaries.
6. APPTIVO - " For customer relationship management."

Customer relationship management (CRM) is the key to unlocking the growth potential of a business. A CRM solution is a powerful tool that helps you build your business by eliminating friction, managing customer & client data, enabling team collaboration, automating your workflow, and streamlining your business processes in an effective manner.
Apptivo is an integrated suite of business applications that caters to the needs and requirements of a business. The features in Apptivo CRM solution provide you with a sure-shot way to manage your leads, organize the contacts, gather data from the pipeline, and build your emails. Automate repetitive tasks and have a complete overview of your day-to-day activities with activity tracking tools. Integrate emails, tasks, and events, manage a single database, and stay synchronized across platforms. Apptivo CRM solution empowers businesses to create an interactive workspace to boost productivity and maximize profitability.

7. Calendly - For scheduling
As a business owner, If you want to manage your business effectively, you have to manage your time effectively. However, taking notes manually and writing down different things can be time-consuming. Instead, you can use dedicated tools to manage your time and schedule important meetings and tasks.

Calendly is a straightforward automation tool that businesses can manage meeting times, phone calls, and other essential things. It may sound simple, but it can significantly impact productivity. For example, you can easily choose your preferred time before scheduling important meetings or tasks.

8. Quuu - Content management
If you want to stand out in the digital era, you must win in content marketing. However, finding new content every day is a challenging task, especially if you have been doing this for a long time. But good content marketing tools help to win the game of content marketing.

Quuu is an intelligent content marketing tool that helps stand ahead in the game. Quuu is an AI-based tool that recommends the best and most relevant content. The app has 500+ categories that cover every kind of content. You can also schedule social media posts in advance and track the progress.

9. Squareup - For creating invoicing
Invoicing is an essential part of the Accounts Payable process. You need to create invoices for a transparent business transaction, but creating and managing invoices of large quality can increase your operating cost and increase the chance of manual error. That's why it is recommended to use invoicing software like Squareup or invoice templates.
Square up helps to create various packages of a central and automatic system to create invoices. You can add your details to every package. You can easily create and share invoices with the customers individually. You can integrate it with other tools like Mailchimp and Zapier.

10. Hubspot - For marketing automation
Another important aspect of any business is marketing. You need the best marketing team to expand your business. But identifying the right market and then influencing them is not easy; it requires significant time and effort. For that, you can use a marketing automation tool.

When we talk about marketing automation tools, the first name that comes to our mind is 'Hubspot.' The tool offers multiple features to ease your marketing task, including growing traffic, increasing conversion rate, and launching completely scalable marketing campaigns.
The tool helps you to identify and create the best marketing campaigns for your target audience.
11. BIGContacts - For customer relationship management
Customer relationships are the cornerstone of businesses. Managing customer interactions and relationships efficiently can contribute to improved business profitability. By automating follow-ups and tasks, you can ensure that your customers remain delighted at all times.
BIGContacts is a reliable CRM solution that brings all essential contact data to one platform. The tool lets you craft automated drip email sequences, so you can engage with customers without any delay. BIGContacts also help automate recurring tasks, create custom workflows, schedule reminders, and manage sales opportunities using a custom pipeline. The tool can also be utilized to generate reports to keep track of the performance of your business operations.

12. Integrately - For entire business automation
Integrately is an all-in-one business automation solution that helps you automate your entire business operations, right from lead capture to customer support. It helps connect several apps like Gmail, LinkedIn, Sheets, MailChimp, Slack, Discord, etc without any technical expertise or need to hire developers. Aimed at helping even the most non-technical people to automate their workflows, it has a 'zero' learning curve.
Integrately is an all-in-one business automation solution that helps you automate your entire business operations, right from lead capture to customer support. It helps connect several apps like Gmail, LinkedIn, Sheets, MailChimp, Slack, Discord, etc without any technical expertise or need for developers. Aimed at helping even the most non-technical people to automate their workflows, it has a 'zero' learning curve.
Use Integrately to automate the repetitive and mundane tasks of your business operations like:
- Sending follow-up emails,
- Generating leads from social media,
- Creating support tickets from email,
- Posting content to social media, and a lot more!
With support for 875+ apps and millions of ready-to-use automation, it is your helping hand in scaling your business.

13. ProProfs Help Desk - For customer service automation

Customer service agents are caught up in multiple repetitive and manual tasks that can slow down their performance. Moreover, with customers expecting a response within the minimum turnaround time (TAT), businesses must look to automate their support process and enhance the customer experience.
ProProfs Help Desk comes with powerful automation features to help your team achieve more in less time. For example, you can choose to automatically assign every incoming customer request, issue, or complaint to relevant agents. You can even set up automated email notifications to keep customers and reps updated about the ticket's progress.
For every business, customer feedback is worth gold. ProProfs Help Desk allows you to share automated CSAT surveys with customers right after their support interaction.
14. Affinda- For document automation
Affinda extracts over 100 elements from every resume and organizes them into manageable data formats. It allows you to have every information you need at the tip of your hand: personal data, employment records, degrees, credentials, skills, languages, references, and more. Content is collected and structured into Excel, JSON, or XML format.
As one of the top resume parsers, Affinda offers one-time integration, multiple languages, and attractive commercial terms. It handles challenging resumes in no time and provides excellent service in sales and onboarding. Most importantly, the Affinda team responds quickly to customer requests to fine-tune and modify their product.
15. EngageBay – For all-in-one marketing, sales, and support

Every business needs email marketing software, sales automation software, and customer support software. What EngageBay does is integrate all these three software to help you get a unified view of your customers. Plus, it helps you align all your teams through a single view of your customers.
With EngageBay, you can capture leads through landing pages and forms, manage and segment your contacts, and launch omnichannel campaigns.

The sales features let you close deals faster, gamify the sales process, and manage tasks efficiently. You can even automate key sales processes.
Finally, the service tools let you deliver exceptional customer support through the helpdesk, macros, live chat, and service automation.
16. LeadSquared - For sales execution and marketing automation
Sales and marketing are two essential pillars that every business depends on for rapid growth. Unfortunately, there's a disconnect between these teams when businesses rely on multiple individual tools instead of an all-inclusive, end-to-end platform like LeadSquared.  
LeadSquared CRM efficiently automates sales, marketing, and reporting functions to accelerate growth and profitability. From the sales aspect, lead and opportunity management, flexible workflows, and workday planning are the best features that LeadSquared offers to increase sales productivity. While the marketing automation suite helps you plan targeted and scalable campaigns across platforms. To tie it all up, LeadSquared also provides in-depth reports and analytics that help you forecast and monitor your business's success.

17. Jotform Sign - For A Complete E-Signature Solution
With Jotform Sign, e-signature meets automation. You can create, share, and e-sign documents in minutes to start collecting signatures anytime, anywhere. Jotform Sign enables you to automate all your workflow from start to finish by eliminating all manual tasks and saves you a lot of valuable time.
Jotform Sign offers a quick and powerful user experience. It has 600+ templates and an intuitive drag-and-drop builder you can use to create and customize the form that fits your needs perfectly. You can automate your document sharing by sending your document to signers via email, sharing it by copying and pasting a link, or embedding it in your website. You can send your documents as many times as you need and they can be signed on any device.
Jotform Sign allows you to store your e-sign documents in a safe and secure way by adding them to your cloud storage provider. You can stay on top of your document's status with Jotform Sign Inbox. Moreover, Jotform Tables allow you to analyze and visualize your document data.
Bottom line:
This is the list of modern business automation tools. Even though every business has a different requirement, this list covers most modern business requirements, with the notable exception being AI content generation. The list covered almost all the important business tasks that can be automated. These tools are simple, easy to use, and affordable for all enterprises.
However, business automation is not easy as it sounds, but these tools will surely help you to automate many things and save your time and efforts. Automating business processes can improve workplace productivity, according to statistics by DreamMaker. 89 percent of respondents said that having technology that helps them accomplish their tasks efficiently makes them happier at work.