Groupboss vs groupX
Groupboss gives you more flexibility and features than groupX for generating unlimited leads from Facebook Groups.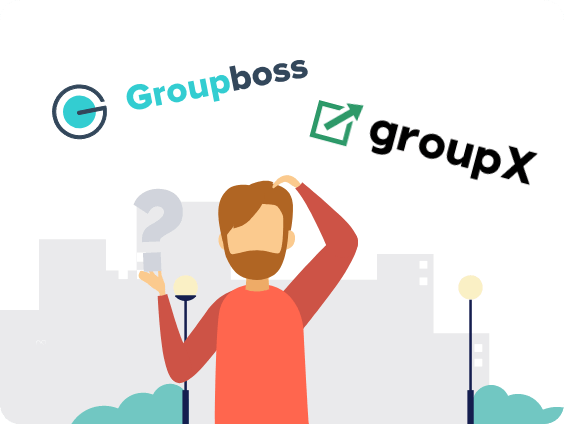 Why Should you choose Groupboss over groupX?
Groupboss helps you to collect leads in Google Sheet, Dashboard and email autoresponders with a single click only. On the other hand you can collect leads in the google sheet only by using groupX and you need zapier to send them in autoresponders, which is a time consuming process.
Features

Free trial in yearly plan

No free trial
Googlesheet Integration


Dashboard


Integration with Autoresponders
13
5
Zapier Required
No(Optional)
Optional
Custom & Lookalike Audience


Download all data from dashboard in CSV format


Support in Email


Instant Chat Support
For all users
Not available
Refund Policy
14 Days
Not mentioned
Exclusive support through zoom/skype/Gmeet


Free Set Up Call


Free trial
For the yearly plan
Not available
Find out how GroupBoss saves you time and money?

No
Type of Plan:
Monthly
No of Groups:
No
Type of Plan:
Yearly Popular (Influencer)
No of Groups:
5
Type of Plan:
Mega Plan Lifetime
No of Groups:
Unlimited

$10 / month, $99 / year
Type of Plan:
Starter
No of Groups:
1
Type of Plan:
Plus
No of Groups:
5
Type of Plan:
Unlimited
No of Groups:
Unlimited
Most Popular Integrations
People love to integrate tools with Groupboss & more are coming soon.
24/7 Support by real people