Groupboss and Mailchimp: Collect Unlimited Leads and Run Bulk Email Campaigns
Mailchimp is one of the top email marketing tools. It is now easy to collect leads from facebook groups and send those to mailchimp with a single click.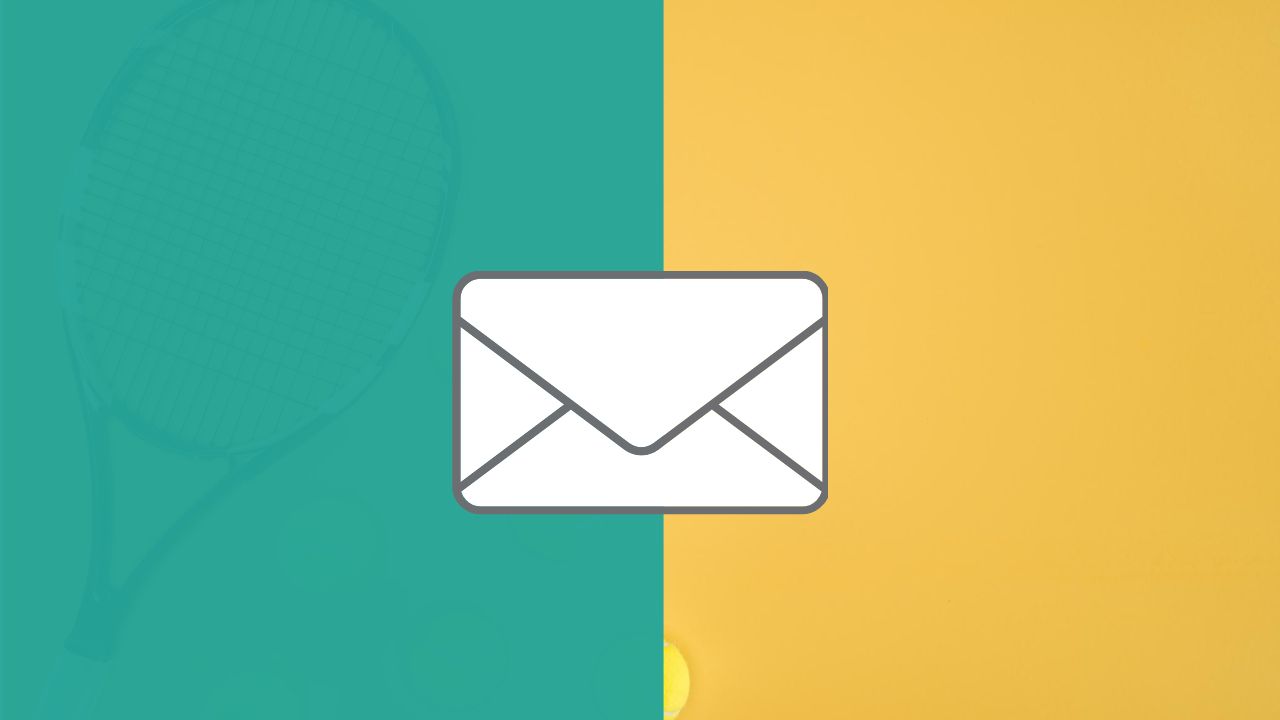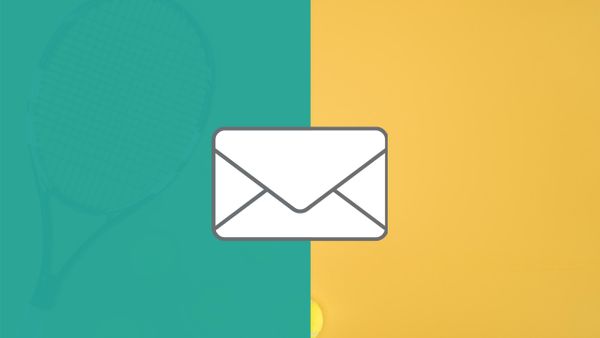 Imagine yourself as a Digital Marketer. Over the years, you have been racking up expertise and experience in the career that you have chosen for yourself.
Now, you want to disseminate your accumulated wealth of knowledge to the youngsters who wish to pursue a career in Digital Marketing, who want to be good at marketing and sales, or the small and medium businesses who want to learn Social Media Marketing Strategies.
An online course is a wise way to kickstart your new journey, which can be fueled by a Facebook group that brings you enthusiastic marketing minds together on a single platform. Creating a Facebook Group is reasonable since it's the doorway to a large audience base but that's not the end of everything!
The problem lies in collecting the leads and getting those leads to work.
This article will discuss two such tools that can help you get unlimited leads from Facebook Group with just a few clicks and run a bulk email campaign to convert leads into customers.
Groupboss – The Ultimate Facebook Group Automation Tool
Groupboss is a Facebook Group automation software that helps you generate unlimited leads from Facebook Groups. It is a small Google Chrome Extension that can be downloaded and installed within seconds. Collecting leads with Groupboss is incredibly straightforward, and you can do magic with this app if you know the secrets of growing a Facebook group.
Groupboss helps the group admins collect the information of the requesting members to turn them into business leads. It helps speed up a business by reducing the manual labor required to enter data in the correct place. It should save you thirty minutes every day and a staggering $1,500 per month! This tool helps you save the answers to the questions you set for the requesting members in your Facebook group.
So, using this excellent tool, you will be able to concentrate on your core business and avoid the petty jobs of inputting data into your list. Thus an engaging Facebook group can be turned into a source of unlimited leads with the help of Groupboss.
Notable Features of Groupboss
Access to Google sheet integrations
Information store into Dashboard.
Export data both in CSV and Excel format.
18 auto-responders integrations which includes: Mailchimp, Converkit, GoHighLevel, Moosend, SendGrid, Automizy etc.
1 Click Custom & Lookalike Audience.
Mailchimp – Bulk Email Campaigning Platform
The second tool that we want to discuss in this article is Mailchimp which is a Marketing, Automation & Email platform.
With the help of Mailchimp, you will be able to run email campaigns that would help you send your customized message to your collected leads in order to turn them into your paid customer base. Its marketing strategy is based on solid contact management practices, brilliantly made campaigns, and impactful data analysis.
The pricing is reasonable, the analytics are robust, and the automations are also beneficial. In general, it's an excellent marketing initial point for most small and medium-sized businesses around the globe.
Notable Features of Mailchimp
Activity dashboard, A-B testing and audience targeting.
Behavior analytics and behavioral targeting.
Campaign analytics and management.
Channel management and conversion tracking.
300+ app integrations that includes Shopify, WordPress, Facebook, Canva, QuickBooks Online etc.
Collecting Leads from Facebook Group through Groupboss (Steps)
Now come to your Business! Remember, you are a Digital Marketer who wants to sell your online courses to the targeted customers.
But who would be the targets?
People joining your Facebook Group may not always check upto what happens in the group considering Facebook as a massive reservoir of friends, posts, stories, and entertainment (and distractions)!
However, we can't ignore the contribution of Facebook groups in this Covid pandemic; you know it's a Money Making source!
Nowadays, collecting the email addresses of the youngsters and Digital Marketing enthusiasts could be a walk in the park as Groupboss is beside you! Invite people to join your group, and your digital marketing expertise should be enough to get more traffic towards the group.
Follow these steps to get the desired leads from your Facebook Group:
✅ After completing the purchasing process, go to the Chrome Store and search 'Groupboss'.
✅ Download and install the extension. Pin it to the Extension Bar of Chrome with full access.
✅ Sign in to your Groupboss Extension with the Email address that you have chosen for your account.
✅ You can insert an editable Google Sheet link to your Groupboss extension and sign in. Remember, this is not mandatory.
✅ Go to Facebook Group, add the group to the extension, and refresh the page.
✅ Go to the membership request page and you will see the 'Approve By Groupboss' button has appeared. At the top you will find, 'Approve all by Groupboss' button. Only admins and moderators will be able to approve members.
✅ Approve the members whom you want with Groupboss.
✅ You will find the members' information in the Groupboss Dashboard and the integrated Google sheet.
✅ Remember, Groupboss only works when your Facebook language is English. So, while accepting members,  make sure that the setting is done accordingly. But, at other times, you can use whatever language you want.
✅ Set your FB group membership questions in such a way so that you can get the information that matters the most. Asking for Email addresses is a common way to gather leads.
So, this is how you can rip the benefits out of your Facebook group!
Integrating Groupboss with Mailchimp (Steps)
Groupboss offers integrations with 18 renowned autoresponders. Integration with Mailchimp is one of those which can help you transfer the leads of your Facebook directly to your Mailchimp account. So, to go with this process, you must own a Mailchimp account.
Below are the steps to integrate Groupboss with Mailchimp and copy your lead information to the Mailchimp list.
✅ As you have already signed into your Groupboss account, it's time to select 'Mailchimp' and click Next.
✅ Sign in to your Mailchimp account. In this step, Audience ID, Username and API Key will be needed.
✅ Move onto the 'Account' option of your Mailchimp account and find 'Extras'. You will get the 'API Key' option by clicking on' Extras'.
✅ Now, copy the API Key that you get and paste it into the extension.
✅ Now, it's time to get the Audience ID. Go to Mailchimp and click on 'Audience', then 'Manage Audience'. Now click on 'Manage contacts' to get into 'Settings'. There you will have the Audience ID.
✅ Paste the Audience ID in the extension and save it.
✅ Now, approve the requesting members in your Facebook group through the 'Approve by Groupboss' button.
✅ It's time to move on to your Mailchimp account. Click on 'Audience' and 'View Contact' after that. You will see the contacts imported from your Facebook group via Groupboss.

Running an Email Campaign with Mailchimp (Steps)
So, now, you are on the verge of starting your new journey as an online digital marketing course instructor! As you have the contacts right in the Mailchimp contact list, running an email marketing campaign would help you reach the potential customers who wish to learn Digital Marketing online.
The steps of running an Email Campaign with Mailchimp are shown underneath-
✅ Click the create icon and choose email on the regular tab to enter the campaign name. This name can be edited anytime.
✅ Click 'Begin' to start the process. You'll see a checklist that will help you navigate through each step as you choose your recipients and fill in the name, subject line, and content of the email.
✅ A green checkmark will appear next to the corresponding section as each task is completed.
✅ Click add recipients, and if you have only one audience, you will see it pre-populated. If you have more than one audience, choose this audience from the drop-down menu.
✅ You can also check the box to personalize the field to display the recipient's name instead of their email address. This is more personal and may help the email avoid spam filters. Click Save.
✅ Edit who the email is from. This is pre-populated with the name and email address in your audience's default settings; however you can change it if you need to. Save these settings and then click the button to edit the subject in the next section to customize the subject line and preview text.
✅ Click design email to start the designing part of your email campaign. Mailchimp provides a minimal template, but you can come over here to templates and choose from a selection of pre-built templates or a saved template. You can customize it with a special offer for the Digital Marketing enthusiasts, and this email builder may include different types of content blocks that you can mix and match as per necessity.
✅ It's time to hover around the preview section to check out how this design will look on desktop and mobile devices. Click continue to return to the checklist.
✅ It's time for some additional steps. You can customize the URL and use it to share this campaign after you send it. You can choose to post the URL to your social channels automatically, which can help you reach potential customers outside of your Mailchimp audience.
✅ Review your settings and tracking. Mailchimp enables specific tracking options by default when you create a regular email. You will see a summary of your current settings, but if you want to make any changes, click edit. Otherwise, Save the settings.
✅ Now, it's time to schedule the campaign and start sending the emails.

That's it! Your first Email campaign is on the money. Mailchimp, thus, helps you go for direct email marketing to start your journey with your Digital Marketing course.
Conclusion
Collecting leads, reaching potential customers, converting them into paid customers, tracking the progress, and improving the conversion process is now easier than ever. Groupboss helps you collect the leads and cut down the pain of manual labor that you can easily eliminate by investing a little money. It is one of those top apps that help to automate the business processes. Again, integrating Groupboss with Mailchimp allows you to keep the contacts in the Mailchimp account to run an email marketing campaign. That is how you can turn raw leads from your Facebook group into your income-generating sources!
Generate Leads from Your Facebook Group with Groupboss with a Single Click.

Written By
A.S.M Fahim Morshed